This Netlix-available mini series stars Elizabeth Moss as a small-town New Zealand detective caught up in the disappearance of a pregnant 12-year-old.
Moss, best known for playing the Peggy Olson character in Mad Men, is an American actress and her NZ accent comes and goes a bit like a Kiwi poking its head out from behind the bushes. By the second episode you get over it and stop being petty because the show is often quite intriguing and the scenery stunning of the idyllic lakeside community.
The missing girl is named Tui and her father, played by Peter Mullan, is the town's main shady character. He proves why in the first episode and you immediately assume the worst when it comes to the identity of the father of Tui's baby.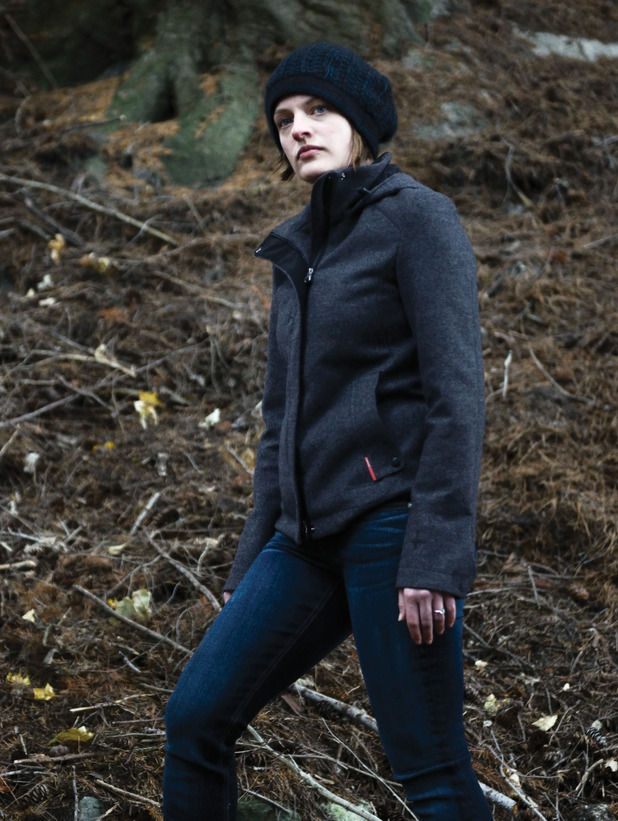 Meanwhile, a self-help retreat for woman has set up shop at lakeside parcel of land called Paradise. The group is led by a mercurial guru named GJ, played by Holly Hunter and
hardly recognizable
in a grey wig and speaking clipped philosophical one-liners. Mullan's increasingly-detestable Matt claims familial ownership of Paradise and routinely attempts to intimidate the group, many already victims of male aggression, and scare them out of town.
At first glance the series feels like a typical mystery premise where an outsider detective uncovers seedy secrets behind a small-town facade. But Robin is local (returning from Australia) and tragic events in her past are intertwined with the area. It's in the context of these past traumatic events that Moss's acting really shines.
Upon her return Moss re-ignites a romance with an old-flame named Johnno (Thomas Wright), who lives in a tent by the lake and is fresh off an eight-year stint in a Thai prison for drugs. Yes he is quite a catch! But Johnno represents the only decent male character in a show populated by thugs, murders, drug dealers, bullies, bikers, rapists, misogynistic cops and sexual predators, both recovering and active. What woman in her right mind would live here?
Although the show is stunning in its ability to set a mood and contrast the area's natural beauty with ugly, disturbing events and sinister characters, I agree with
Mike Hale of the New York Times
and that many plot-lines fizzle at the end with a conclusion that feels dreamt up solely for shock value.
If this is what rural New Zealand is like, as the series' writer and NZ native Jane Campion would have us believe, then perhaps the area is best experienced from a helicopter.